It's a breathless exercise to climb the roughly 350 steps to the top of Moro Rock, which summits at 6,725 ft ASL. No, this is not the Morro Rock along the California coast but a granite monolith in Sequoia National Park. The effort to complete the climb of 300 feet is worth it for the views. If you're prone to acrophobia, it's likely you'll not get very far, because the stairway winds tightly around the granite rock's contours, one side sometimes facing the dropoff of a thousand or more feet, and the passageway occasionally is wide enough for only one person to pass.
All along the ascent, every view was more splendid than the last.
At the summit, I was rewarded with a spectacular vista of the Sierra Nevadas' Great Western Divide.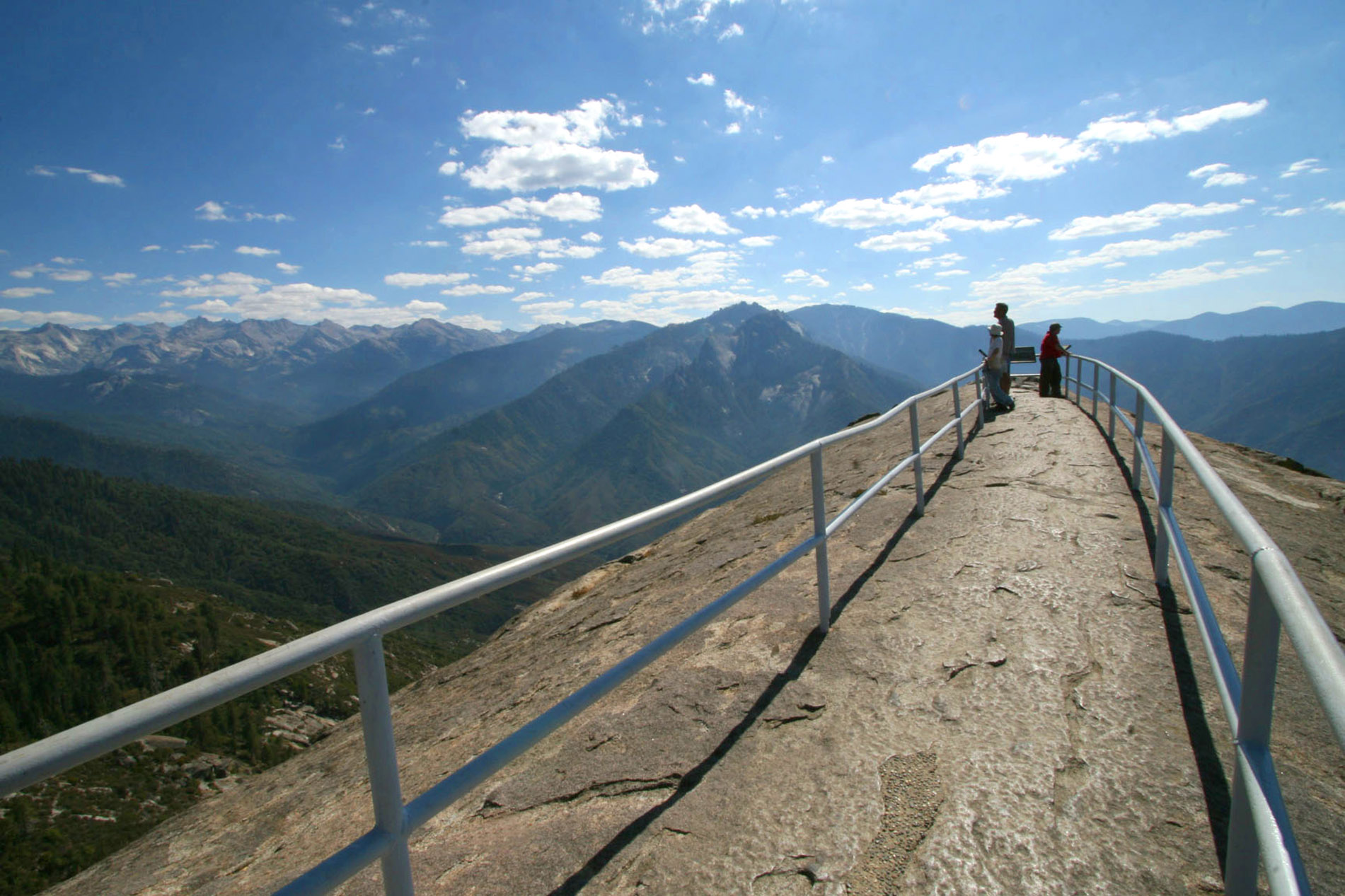 Granite domes like Moro Rock are common in the Sierras (think Half Dome in Yosemite), shaped over eons by a process called exfoliation where sheets of rock get shed (spalled) because of upward expansion. There are several more in the park that are relatively easily accessible.
This amazing rock-cut and concrete stairway construction is not recent, but another formidable achievement of the Civilian Conservation Corps. It was built in 1931 and extends almost 800 feet bottom to top. Why weren't similar public works projects launched after The Great Recession of 2008?
Moro Rock is not as popular as other attractions, maybe because it's located just inside the park's southern entrance and visitors are anxious to see the giant sequoia trees. Still, it should be on everyone's list of things to do, just be sure there isn't a lightning storm before the climb.